Special Events
In response to our own commitments to reach out to those children who want and need a mentor but have never had the opportunity, Big Brothers Big Sisters of the Laurel Region continues to step up fundraising efforts to prevent any interruption in our goals for growth and expansion and our ability to provide these much-needed services at no-cost to families. All monies raised stay local and enable us to continue fulfilling our mission of providing premier mentoring services, thus improving the lives of children, their families, and our communities.
---
Events At A Glance/Where We Will Be:
November 13, 2019 - Celebration of Mentoring
November 28, 2019 - Turkey Trot, Greensburg
---
Celebration of Mentoring:
In 2015 our agency celebrated it's 40th Anniversary. It was that year we began an affair to recognize and thank those who help make everything happen in our program. Without volunteers, sponsors, donors, board members, and staff we would not be able to make one-to-one mentoring possible. We would be able to change lives for the better, forever. So please join us as we celebrate and thank those who make a difference. 
Save the Date... November 13, 2019 we will celebrate for our 5th Annual affair at Antonelli Event Center in Irwin, Pa.
---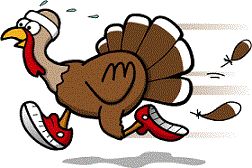 GREENSBURG THANKSGIVING TURKEY TROT: BBBSLR is one of the recipients of funds raised through the annual "Greensburg Turkey Trot" 5K run/walk.  The race takes place through the city of Greensburg on Thanksgiving morning and provides a wonderful opportunity for families, friends, coworkers, and other groups to gather together and support local charities. Registration includes a commemorative t-shirt, goodie bag, post-race snacks, and a chance to win awards. For more information or to register, visit the Turkey Trot website here.


---
Every child deserves a future.
Next door there is a child alone and full of self-self doubt, but you can fill that void. Will you help?
Right now there is a child who doesn't have anyone to stand up for them and their future is bleak. They don't realize they have potential. They have no one to be their voice, to be a friend, to listen and give them hope.
You can change that right now.
By donating your time, your resources, or your monetary gifts, you can join others like you and change a child's life NOW. 
They need you.
Don't wait. A child't future depends on it.
---
GUEST BARTENDER NIGHTS: Join our Guest Bartenders to raise money for Big Brothers Big Sisters of the Laurel Region. This event is held multiple times each year at local restaurants. Stop by and see close agency friends as guest bartenders and talk with them about how they are not only changing a child's life, but making a difference in theirs as well.  All tips directly support BBBSLR's local mentoring programs.
THANK YOU TO ALL OUR GUEST BARTENDERS!!!!
---
Bowl For Kids' Sake 
2020 dates to come!
THANK YOU FOR HELPING MAKE THIS EVENT A BIG SUCCESS!
BOWL FOR KIDS' SAKE:  Bowl for Kids' Sake is a fun and easy way for you and your company, friends, or family to support the life-changing work of Big Brothers Big Sisters of the Laurel Region.  You don't have to be a bowler to participate…everyone wins when helping kids! This event, our agency's largest fundraiser, is held each year in the spring, at Yough Lanes in Connellsville and Hillview Lanes in Greensburg. We offer a variety of incentive prizes for participants. By supporting Bowl for Kids' Sake, you can Build Something in our community - more Bigs and Littles can be paired up, more friendships can be gained, and improved outlooks on life can be started. Be a fundraiser. Be a donor. Be a bowler. 
---

CLAY SHOOTS:
Charity Shoot: 
BBBSLR is the recipient of funds raised at a Charity Shoot at the West Penn Sportsmens Club in Murrysville at the end of August, sponsored by Hi-Grade Shooters Supply. A 100 Target Program is offered which includes 25 trap singles, 50 trap doubles, and 25 sporting clays. There will also be lunch, door prizes, and raffles all day long! 
Look out for our August 2020 Date!
__________________________________________________________
GOLF OUTINGS: 
Golf For Kids' Sake - Tee up to impact a child for the better, forever through the power of mentoring by participating in Big Brothers Big Sisters Golf for Kids' Sake! This event takes place each year in September at a beautiful local golf course. You, your company, and friends will enjoy the spirit of contributing, networking, and a day of golf. This event features a catered awards dinner, a boxed lunch, goody bags, a catered beverage cart, skill-prizes, exciting hole-in-one prizes, and much more! 
A portion of the proceeds each year from Golf for Kids' Sake benefit the M. Dennis Taylor Continuing Education Awards.

Monday, September 30th - Golf For Kids' Sake
Join us on the exclusive Greensburg Country Club course for a round of 18. Monday, September 30, 2019, we are hosting our annual Golf For Kids' Sake event. Click the link below to download your registration brochure and find out more on how you can spend a day at this fantastic golf course. Not only can you enjoy a day out of the office, but you can change the lives of children by participating. Don't miss your chance! Register by September 2nd to secure your spot. Happy golfing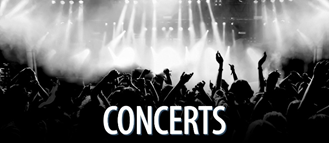 CONCERTS: Since 2001, BBBSLR has been hosting concerts in Westmoreland and Fayette Counties.  The Clarks, The Fabulous Hubcaps, and other agency friends have entertained packed crowds at both the Palace Theatre in Greensburg and the State Theatre in Uniontown. Past acts have also included Johnny Angel and the Halos, Chuck Blasko and the Vogues, and Rusted Root. 
 Featured: The Clarks, 2018 concert, October 20.
October 19, 2019 THE CLARKS! - Come see your favorite hometown band again this year at The Palace Theatre in Greensburg. Tickets on sale NOW!
THANK YOU TO THE CLARKS FOR ANOTHER GREAT EVENT!
---
Please join our email list to receive all the information about our events first!