Golf For Kids' Sake 
Golf season is here!
Join us on Friday, May 21, 2021, for our renown golf event at Greensburg Country Club. With exclusive options like "free return to play" and "put it on my tab," this is the event to kick off your golf season.
Two Shot gun starts:
8:30 AM - SOLD OUT!
2:15 PM - 3 spots remaining!
Catered meal served 1PM - 2PM.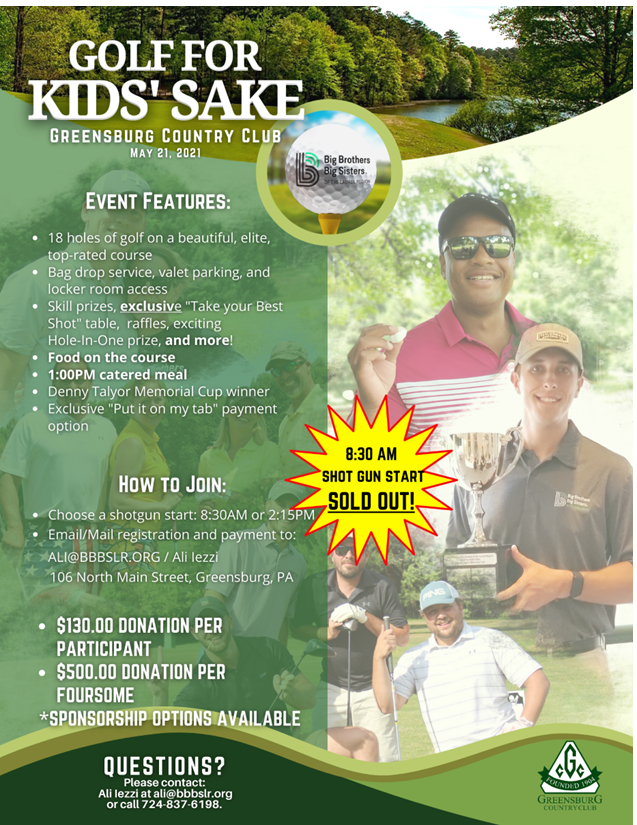 Luau on the Lanes!
Get Ready For Summer! 
Bowl For Kids is getting a make over! We have two new options for this year's event. 
Happy Hour Bowl
July 30, 2021, 6PM - 8PM                                                                        Teams of 4                                                                                          Online registration opens June 1, 2021
If you're 21 years or older, join us on Friday for our Happy Hour Bowl! For only $75/person, your team can enjoy a fun night that helps out local kids!
Family Bowl
August 1, 2021, 11AM - 1PM, 1PM - 3PM, 3PM - 5PM                            Teams of 5                                                                                          Online registration opens June 1, 2021
Come join us for the NEW Bowl For Kids' - Luau on the Lanes! Enjoy 2 games of bowling inside at Hillview Bowling and then walk around the outside visiting booths, raffles, playing games, enjoying live entertainment, and eating food! Pay the registration fee, fundraise your fee, or take it a step further and raise more for a great cause!